"13 For you created my inmost being; 

you knit me together in my mother's womb.  

 

14 I praise you because I am fearfully and wonderfully made, 

your works are wonderful, 

 

I know that full well. 

 

15 My frame was not hidden from you 

when I was made in the secret place,

  

when I was woven together in the depths of the earth.  

16 Your eyes saw my unformed body; 

all the days ordained for me were written in your book 

before one of them came to be." 
— Psalm 139:13-16
Signs of Hope is a Catholic, religious, 501(c)(3) non-profit organization which strategically places billboards that affirm and teach the dignity of all human life from conception to natural death. We believe every person is uniquely created and loved by God. All people are precious in His eyes. Signs of Hope billboards offer pregnancy resources and post abortion counseling contact information for anyone seeking help. We also seek to change hearts and minds by displaying billboards with images of Jesus Christ, our Lord, along with his scriptural messages of love.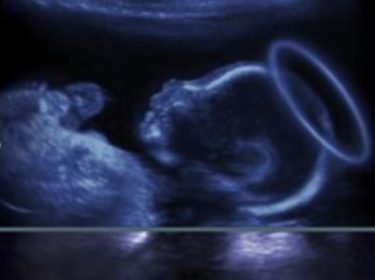 Meets the 2nd Tuesday of each month at 6:30 pm in the overflow.
Holy Hour for Life | 4th Sunday of each month at 3:00 pm in the Adoration Chapel.
Respect Life Radio
Holy Masses being held at Planned Parenthood for 2021 (on hold due to Coronavirus)
(Address: 7155 E. 38th Ave. Go to Pontiac St. in-between 38th and 39th)
Spiritual Adoption Program
With assaults on human life increasing at an alarming rate, YOU are asked to make a personal commitment to pray daily for an unborn child who is in danger of being aborted. Unfortunately, since in 1973, the number of abortions has increased to 1.2 million annually. Each of us is being asked to "spiritually adopt" – through prayers, self-sacrifice, and other personal acts of love, one unknown baby for the next nine months. We will pray for this child that he or she will be carried to term and experience the fullness of life, as God intends.
May your prayers be fruitful and many babies are saved by your prayers & sacrifice.
Counseling & ProLife Services
Are you Pregnant and Seeking Help?
There is hope. There is help,
Are you or someone you know suffering from the past decision of an abortion?
A Rachel's Vineyard Retreat addresses the deep wounds of the soul for the women and men who are suffering with the psychological or spiritual pain of abortion. Memories of condemnation, abandonment, pain and confusion are handled with care and replaced by the healing presence and love of Jesus Christ.