Welcome !
Holy Trinity Catholic Church is a member of the Northern Deanery of the Archdiocese of Denver. Our parish boundaries are:  88th Avenue to I76; Sheridan Blvd to Pecos.  We are a diverse community, bringing together those from many different ethnic, cultural, and social economic backgrounds.
Holy Trinity Catholic Church
7595 Federal Blvd., Westminster CO, 80030
Phone 303.428.3594
Fax 303.427.4125
Our Parish Office will be closed until further notice.
For now, please feel free to leave voice messages:
303-428-3594 or
send an e-mail at: Parishoffice@htcatholic.org,
We will be responding to your phone calls and messages throughout the week.
Thank you for your patience.
Las oficinas parroquiales estarán cerradas hasta nuevo aviso.
Por el momento, puede dejar mensaje de voz en 303-428-3594
o enviarnos un correo electrónico a Parishoffice@htcatholic.org.
Le responderemos sus llamadas y mensajes durante la semana.
Gracias por su paciencia.
– Holy Trinity Catholic School –
3050 W. 76th Ave., Westminster, CO 80030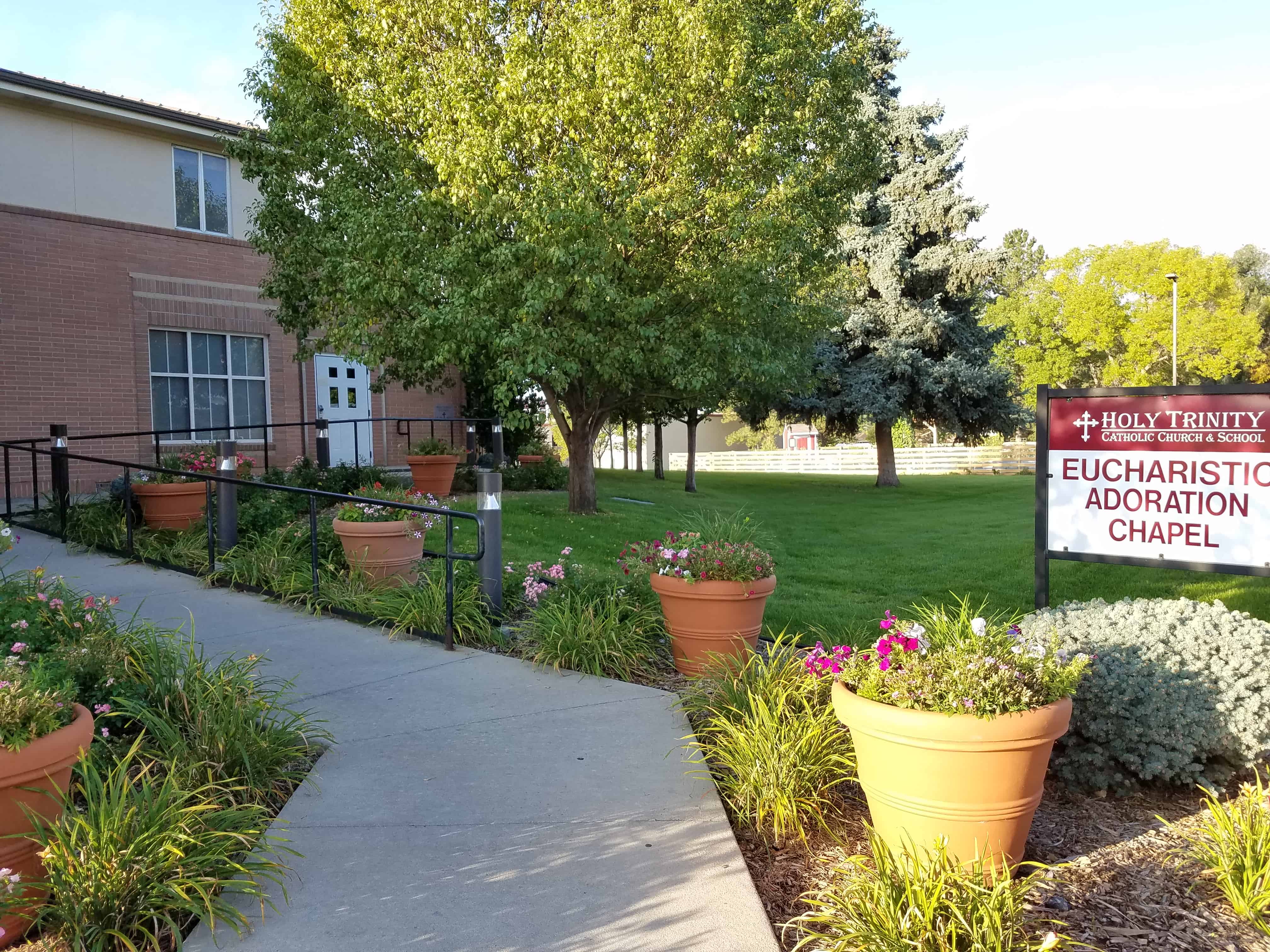 To subscribe simply text  HTCC  to  84576  or fill out the form below! You can unsubscribe at anytime.
En Español: text  HTCC  to 202-765-3441